Prevention and Control of Infection
Prevention and Control of Infection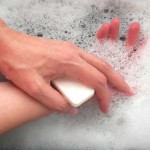 This 3 hour course provides learners with the opportunity to develop knowledge and understanding of the prevention and control of infections including legislation, policies, systems and procedures relating to prevention and control of infections. The course covers learning outcomes for standard 15 of the care certificate for care workers.  Knowledge of this area will not only help to protect the service user, but also offer the employee's piece of mind that they are protecting themselves.
What will you learn in this course?
Legislation and managment of infection control in the UK
What are infections?
Who are most vulnerable and why?
What to look out for and best preventative measures.
Causes and transmission of infection.
Infection control procedures
Good waste management practice and decontamination.
Importance of risk assessment and of using Personal Protective Equipment (PPE)
Roles and responsibilities in preventing infection control
Good Hygiene and Housekeeping.
Who should attend this course?
People interested on minimise the risk of infection in a workplace.
People working in the health care sector in general.
What are the purposes of this course?
To promote and implement effective infection control measures in the workplace.
To understand prevention and control infections.
To understand legal obligations and responsibilities related to infection control.
What type of asessment does this course use?
Our assessment methods fo this couse can include:
Practical demostration.
Group discussion.
Case study.
Question and answer sessions.
How long does this course take?
This course is delivered as a half day programme ( 3 hours)
Where you can take the course?
In-house training

:  This course is delivered anywhere in England and Wales at your premises. This cost-effective option is priced for an initial fee up to 3 persons plus a small fee per additional persons.

Contact us

for your In-house training

Private Course

:  We can organise and deliver your course at the location that suits you.  Contact us for your Private Course