Awareness of Diabetes
Awareness of Diabetes     (3 hour)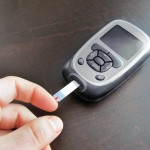 This 3 hour Awareness of Diabetes course develops knowledge and understanding of diabetes including risk factors for developing type 2 Diabetes. The treatment and management options for individuals with type 1 & type 2 diabetes. Learn how to respond to an emergency like hypoglycaemia. Identify and care for someone suffering from hyperglycaemia, and the links between diabetes and other conditions.
Following an individuals care plan is essential in the correct treatment and care. This must be written by their doctor.
Also available as a full one day (6 hour) qualification.  Contact us for details.
What will you learn on this course?
Syllabus
What is Diabetes?
Risk factors for developing type 2 diabetes.
Treatment and management options for individuals with diabetes.
The importance of self-care, dietary control and insulin management.
How to recognise and treat a diabetic emergency.
 Who should attend this course?
Persons, carers and first aiders who work or live with people with diabetes.
People wishing to develop the skills, knowledge and understanding to enable them to provide appropriate care and management of diabetes.
 People who work in the health and social-care sector: Carers, Home Managers or Healthcare Assistants.
What are the purposes of this course?
To develop learners' knowledge and practical skills to enable them to recognise, control and respond with appropriate actions to a person experiencing a diabetic emergency.
To support the first aid role in the workplace by giving learners personal growth and engagement in learning.
How long does this course last?    
This course is delivered as a half day (3 hour) and the qualification lasts for a period of 3 years.
What type of assessment does this course use?
The course provides plenty of theory and practical scenarios. Our assessment methods for this course may include:
Practical Demonstration.
Group Discussion.
Case study.
Observation of learner's skills.
Question and Answer sessions.
All learning outcomes must be met to achieve a Pass.
When and Where you can take the course?
In-house training:  This course is delivered anywhere in England and Wales at your premises.
Private Course:  We can organise and deliver your course at the location that suits you.