Basic Manual Handling.
Basic Manual Handling Course                                                                              3 Hour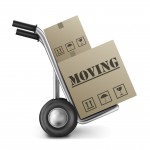 This half day (3hour) Manual Handling Awareness course is designed to introduce workers to the risks involved when moving and handling goods in the workplace. Delegates will be better equipped to make safe decisions when carrying out moving or handling activities. Well practiced techniques that can reduce injuries and time off work can only be good for employees and employers alike. We can tailor this course to your business.   You or your delegates will obtain an attendance certificate which compliments your vocational skills.
What will you learn on this course?
Manual Handling Legislation.
Basic principles of anatomy and physiology as they relate to manual handling operations.
The importance of personal care for back, knees etc.
Common injuries caused by manual handling operations.
Guidance of heavy loads and maximum lifting.
Efficient moving techniques.
Using mechanical assistance.
Personal Protection Equipment (PPE).
Guidelines for lifting, pulling, pushing and carrying.
Who should attend this course?
Employees involved in manual handling tasks with a view to develop knowledge and understanding of hazards and risks involved.
Essential as part of a workplace induction.
Learners wishing to progress to a qualification in Health and Safety, or preparing learners for further development .
What are the purposes of this course?
Develop knowledge and understanding of manual handling risk assessment and the skills that are required to carry out tasks safely.
How much time does the course take for ?    
 This course is delivered as a Half Day programme (3 hour).
What type of assessment does the course use?
Our assessment methods for this course may include:
Practical Demonstration
Written assignment
Observation of learner's skills
Case Study
Question and answer sessions.
Assessment               15 multiple answer questionnaire.       Qualification lasts 1 year.
Where you can take the course?
In-house training

: This course is delivered anywhere in the UK at your premises.
Contact us for your In-house training

Private Course:

  We can organise and deliver your course at the location that suits you.
Contact us for your Private Course