Working Safely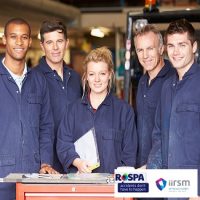 £45 + VAT  –  Package Discounts available (+5 courses)
The course covers why we should work safely, defines hazard and risk, identifying common hazards, improving safety performance and protecting the environment. Training is a big part of changing attitudes towards taking risks in the workplace and can make a real difference.
Working safely is in the interest and concern of all staff – both the employers and employees. Although most of the legal duties fall to the employer, Health and Safety law is one of the few pieces of legislation that places duties on the employee as well. There are three reasons for managing risk at work that bring benefit for all concerned – moral; not causing harm to work colleagues, legislative; the law requires it! – And finally financial; all accidents bear a cost to both parties.
Workers have an expectation to go home at the end of the working day not having been injured by any workplace activity. Most workers feel that accidents are something that only happens to other people. The reality is that too many workers are coming to harm by not observing Health and Safety laws and not working to safe systems of work. That's where our working safely course can help.
On successful completion of the course you will obtain a certificate. Your certificate will be available to download as soon as you have passed your course.
The Working Safely course is accredited by the Royal Society for the Prevention of Accidents RoSPA and approved by The International Institute of Risk & Safety Management IIRSM.
What you will learn on this course?
Syllabus
Introducing Working Safely
Defining Hazard and Risk
Identifying Common Hazards
Improving Safety Performance
Protecting the Environment
Final Assessment
Institutional Discrimination
Hazard Perception
 Who should attend this course?
People working in any workplace environment, including retail, manufacturing, food premises and the care environment, or as part of a work experience programme.
Persons preparing to enter a work environment for first time.
People who are returning to work, or as part of your induction.
People wishing to develop knowledge and understanding related to health and safety issues and responsibilities.
What are the purposes of this course?
Develop skills, knowledge and understanding of safe working.
Promote safe working practices and minimise accidents.
How long is this course?    
This course has an approximate duration of 3 -4 hours depending on your review system and thinking time to answer the questions. The amount of video content shown is approx.150 mins .
What type of assessment does this course use?
The course's assessment method is multiple choice questions. You are able to review all your answers at the end of each module before final submission and you will have 3 chances per module. All modules must have a 70% score to achieve a pass.
What are the recommended System Requirements?
Operating System: Windows 7+ or Mac OSX (10.8+)
Browser: A modern and up to date web browser
Video: Up to date video drivers
Memory: 1Gb+ RAM
Additional Software: Flash Player (latest version)
Download Speed: Broadband (3Mb+)
If you want to purchase a course for yourself or someone else click on buy now:
Important: To register for your account, you need your own individual email address whose account name should match your name in the registration. We will use this address to send a confirmation email, or a new password and to confirm your name to issue your certificate.

If you require a VAT invoice, want to arrange an alternative payment method or to take advantage of our multiple discounts (purchase more than 10 courses at once) and/or would like to have access to a Business Account.

If you already have an account, please go to our training portal