Principles of Risk Assessment
Level 2 Award in Principles of Risk Assessment                                                              1 Day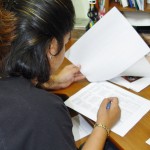 This one day (6 hour) Principles of Fire Safety Awareness course is designed to provide learners with an introduction to the principles of risk assessment. This includes why risk assessments are necessary, the legal requirements and the basics of how risk assessment is carried out.
It is essential that everyone in the workplace is aware of their own safety and the safety of workers, contractors and the public who might be affected by their actions. This qualification is in line with the UK health and safety legislation.
What will you learn on this course?
Importance of risk Assessment.
Main causes of work-related fatalities, injuries and ill health.
Legal requirements of risk assessment.
Advantages for prevention of accidents and ill health at work.
Understanding hazards/risks and control measures.
the principles of risk assessment.
Processes for carrying out a risk assessment.
The hierarchy of control.
The five steps of risk assessment.
Review and record keeping.
Who should attend this course?
Those wishing to develop understanding of risk assessment and those who need to learn how to carry out a risk assessment in the workplace.
What are the purposes of this course?
To develop knowledge and understanding of risks assessments.
Meeting relevant programmes of learning, supporting a role in the workplace and giving learners personal growth and engagement in learning.
How much time does the course take for ?    
This course is delivered as a 1 day programme (6 hours).
What type of assessment does the course use?
Our assessment methods for this course may include:
Group Discussion.
Case study.
Question and answer sessions.
Assessment            30 multiple choice questionnaire.
All learning outcomes must be met to achieve a Pass.                3 year certificate.
Where can you take the course?
In-house training

:  This course is delivered anywhere in the UK at your premises
Contact us for your In-house training.

Private Course

:  We can organise and deliver your course at the location that suits you.
Contact us for your Private Course