Awareness of Epilepsy
Awareness of Epilepsy                   (3 Hour)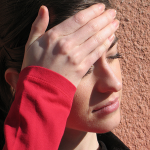 This 3 hour Awareness of Epilepsy course develops knowledge and understanding of epilepsy including management and support of individuals experiencing seizures. The course acknowledges the training recommendations required by the Care Quality Commission and Joint Epilepsy Council guidelines. This course can be tailored to suit your needs in delivering rescue medication or any other support required.
Also available full day (6 hour) course. Contact us for more details.
 What will you learn on this course?
Syllabus
What is Epilepsy?
Causes and diagnosis of epilepsy.
Types of seizures.
Seizure Triggers.
Status epilepticus.
Anti-epileptic medication and side effects.
Care planning and risk assessment.
First Aid for seizures.
Recognising the need for further medical help.
Who should attend this course.
Persons who work with people with epilepsy.
People wishing to develop their skills, knowledge and understanding to enable them to provide appropriate care and manage of epilepsy and seizures.
People who work in the Health and Social-care sector: Carers, Home Managers or Healthcare Assistants.
What are the purposes of this course?
To develop learners' knowledge and understanding to enable them to recognise and respond with appropriate actions with a person suffering a seizure. Understanding a care plan. Assess risks to develop strategies that ensure a safe environment.
To support the first aid role in the workplace by giving learners personal growth and engagement in learning.
How long is this course?    
This course is delivered as a half day programme (3 hour).
 What type of assessment does the course use?
The course provides plenty of theory and practical scenarios. Our assessment methods for this course may include:
Practical Demonstration.
Group Discussion.
Case study.
Observation of learner's skills.
Question and Answer sessions.
 When and Where you can take this course?
In-house training:  This course is delivered anywhere in England and Wales at your premises.
Private Course:  We can organise and deliver your course at a location that suits you.