Risk Assessment in Health and Social Care Environments
Risk Assessment in Health and Social Care Environments                                                                      1 Day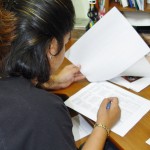 This one day course is designed to provide thorough knowledge and understanding of the risks and consequences of accidents, injuries and ill health at work. It also develops your skills to undertake the necessary steps to ensure good safety management. Reducing the effects to the workplace, creating a safe and productive environment. Properly implemented risk assessments prevent loss of life, protecting workers and businesses.
You or your delegates will obtain an attendance certificate which compliments your vocational skills.
 What will you learn on this course?
Health and Safety and Workplace Risk Assessments.
Legislation in health and social care settings.
How to conduct a risk assessment in a workplace according to the particular environment and activities.
Model for undertaking workplace risk assessments.
Design and organise a risk assessment program and implement it.
Ensure all legal requirements are met by improving Health and Safety standards. The principles involved in risk assessment.
Competencies of a risk assessor.
Stages involved in a typical risk assessment.
Requirements for recording, monitoring, reviewing and revising workplace risk assessments.
 Who should attend this course?
Anyone with a responsibility to conduct risk assessments in the health care environment. This could be site care managers, care staff, team supervisors, team managers, clerical staff.
Learners wishing to learn the risk assessment processes.
What are the purposes of this course?
 Develop knowledge and understanding of risks assessments.
 Meeting relevant programmes of learning, supporting a role in the workplace and giving learners personal growth and engagement in learning.
How long does this course last?    
This course is delivered as a 1 day training workshop with trainer incorporating distance learning and assignments.
What type of assessment does this course use?
Assessment          Multiple choice questionnaire.               3 year certificate.
Delegates will be required to carry out a risk assessment and prepare an outline report on specific workplace activities to which the risk assessment applies. They will also have to complete a self evaluation of their risk assessment process. There needs to be a written report and study evidence.
Where can you take the course?
In-house training:

This course is delivered anywhere in England and Wales at your premises.
Contact us for your In-house training

Private Course

:  We can organise and deliver your course at the location that suits you.
Contact us for your Private Course