Level 1 Food Safety in Manufacturing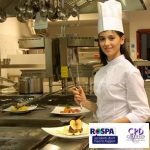 £15 + VAT  –  Package Discounts available (+5 courses)
The Level 1 Food Safety in Manufacturing Online Training Course is designed to introduce basic food safety and hygiene practices in manufacturing so anyone working within a food environment is able to work safely.
Food Handlers and their employers have a legal duty to manage Food Safety. These obligations are set out by a number of EU and UK Laws (EC-852/2004 of the European Parliament on the Hygiene of Foodstuffs, the Food Safety Act 1990 and Food Hygiene (England) Regulations 2005). These Laws state that food handlers must make sure that food which is prepared, cooked, served or sold, is safe for human consumption. Failing to follow food safety standards can cause food to become contaminated with potentially fatal consequences.
Training your employees with our online system will go a long way to give them greater awareness of the dangers that poor food safety standards pose, as well as covering how food safety risks actually arise and how to control and prevent them.
On successful completion of the course you will obtain a certificate. Your certificate will be available to download as soon as you have passed your course.
The Level 1 Food Safety in manufacturing course is accredited by the CPD Certification Service and approved by the Royal Society for the Prevention of Accidents (ROSPA).
What you will learn on this course?
Syllabus
Food Safety Legislation
Hazards from Delivery to Service
Risk Control (Prevention of Contamination)
Pests, Premises and People
 Who should attend this course?
New employees with minimal or no prior food safety knowledge.
Employees handling low-risk or wrapped foods (category A).
Front of house employees, such as waiting or check out staff.
Back of house employees, such as kitchen porters or warehouse staff.
People wishing to develop knowledge and understanding to enable them work in a food environment.
What are the purposes of this course?
Develop skills, knowledge and understanding the importance of good personal and workplace, responsibilities of food safety legislation and basics to ensure food safety.
How long is this course?    
This course has an approximate duration of 1 – 2 hours depending on your review system and thinking time to answer the questions. The amount of video content shown is approx. 50 mins.
What type of assessment does this course use?
The course's assessment method is multiple choice questions. You are able to review all your answers at the end of each module before final submission and you will have 3 chances per module. All modules must have a 70% score to achieve a pass.
What are the recommended System Requirements?
Operating System: Windows 7+ or Mac OSX (10.8+)
Browser: A modern and up to date web browser
Video: Up to date video drivers
Memory: 1Gb+ RAM
Additional Software: Flash Player (latest version)
Download Speed: Broadband (3Mb+)
If you want to purchase a course for yourself or someone else click on buy now:
Important: To register for your account, you need your own individual email address whose account name should match your name in the registration. We will use this address to send a confirmation email, or a new password and to confirm your name to issue your certificate.

If you require a VAT invoice, want to arrange an alternative payment method or to take advantage of our multiple discounts (purchase more than 10 courses at once) and/or would like to have access to a Business Account.

If you already have an account, please go to our training portal