Prevent Duty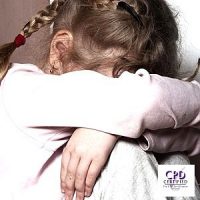 £30 + VAT  –  Package Discounts available (+5 courses)
Prevent Duty Online Training Course
Intelligence indicates that further terrorist attacks in our country are 'highly likely'.
Experience tells us that the threat comes not just from foreign nationals, but from terrorists born and bred in Britain. It is therefore vital that our counter-terrorism strategy contains a plan to prevent radicalisation and stop would-be terrorists from committing mass murder. The Prevent strategy, published by the Government is part of the overall counter-terrorism strategy.
This course starts with an overview of the Government's Prevent strategy, and then looks at some of the reasons people become extremists. It goes on to cover the objectives of the Prevent strategy, how to base your actions on a risk based approach, what to do if you are concerned and much more.
On successful completion of the course you will obtain a certificate. Your certificate will be available to download as soon as you have passed your course.
The Prevent Duty course is accredited by the CPD certification service.
What you will learn on this course?
Syllabus
Introduction to prevent duty
What is Prevent
Delivering Prevent with a Risk Based Approach
Extremism, Radicalisation and Terrorism
What should you do if you are concerned?
The Channel Process
British Values
 Who should attend this course?
Anyone who may be concerned about their home, neighbourhood, community or working environment.
What are the purposes of this course?
Develop knowledge and understanding to identify the risks of terrorism.
Recognise extremism and radicalisation and the what to do it you are concerned.li>
How long is this course?    
This course has an approximate duration of 1.5 -2.5 hours depending on your review system and thinking time to answer the questions. The amount of video content shown is approx. 65 mins.
What type of assessment does this course use?
The course's assessment method is multiple choice questions. You are able to review all your answers at the end of each module before final submission and you will have 3 chances per module. All modules must have a 70% score to achieve a pass.
What are the recommended System Requirements?
Operating System: Windows 7+ or Mac OSX (10.8+)
Browser: A modern and up to date web browser
Video: Up to date video drivers
Memory: 1Gb+ RAM
Additional Software: Flash Player (latest version)
Download Speed: Broadband (3Mb+)
If you want to purchase a course for yourself or someone else click on buy now:
Important: To register for your account, you need your own individual email address whose account name should match your name in the registration. We will use this address to send a confirmation email, or a new password and to confirm your name to issue your certificate.

If you require a VAT invoice, want to arrange an alternative payment method or to take advantage of our multiple discounts (purchase more than 10 courses at once) and/or would like to have access to a Business Account.

If you already have an account, please go to our training portal