Level 3 Emergency Paediatric First Aid
Level 3 Award in Emergency Paediatric First Aid                              1 Day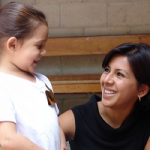 If you work with infants and children on a daily basis as a teacher, nanny or other child care professional, you must attend an Emergency Paediatric First Aid Course that will give you the knowledge and confidence to deal with paediatric first aid emergencies. This course have been developed in accordance with Skills for Care and Development (SfC&D) – the UK Sector Skills Council (SSC) for social care, early years and the Health and Safety Executive (HSE) First Aid regulations.
The EYFS statutory framework states that at least one person who has a current 2 day paediatric first aid (PFA) certificate must be on the premises and available at all times when children are present. They must also accompany children on outings. In addition, all newly qualified entrants to the early years workforce, on or after 30th June 2016, must also have either the full PFA or the Emergency Paediatric first aid (EPFA) certificate within three months of starting work in an early years setting.
You can choose a qualification to the Ofqual standards, or our Grays Medic approved CPD certification (The CPD Group -TCG accredited learning activity)
What you will learn on this course? 
Role and responsibilities of the paediatric first aider.
Assess an emergency situation safely.
Primary and Secondary Assessment.
Head Injuries.
Choking.
Asthma.
Anaphylaxis.
Seizures and Epilepsy.
Unconsciousness and recovery position.
CPR.
Bleeding and Wounds.
Fractures.
Burns and scalds.
Who should attend this course?
Anyone who works with infants and children as a teacher, nanny or other child care professional and parents.
People wishing to develop skills and learn how to protect a child. What to do in an emergency situation.
What are the purposes of this course?
To develop skills, knowledge and understanding of first aid to enable them to provide care and manage life threatening conditions, minor illness and injuries in early years settings. It offers the opportunity for those involved to provide quality and effective first aid care. This is achieved through an understanding of the general duties, responsibilities and treatment principles of first aid.
What type of assessment does this course use?    
Our assessment methods for this course include:
Practical Demonstration.
Group Discussion.
Case study.
Observation of learner's skills.
Question and Answer sessions inc' written assessment.
How long is this course?
This course is delivered as a One-day programme (6 hours) and the qualification lasts for a period of 3 years.
Where you can take this course?
In-house training:  This course is delivered anywhere in the UK at your premises.
Contact us for your In-house training.
Private Course:  We can organise and deliver your course at the location that suits you.
Contact us for your Private Course.
Open Course: We offer scheduled Emergency Paediatric First Aid courses in different locations. Book your place in our Open courses .