Awareness of Dementia
Awareness of Dementia.   (3 hour)                            
(Also available as a one day course qualification – contact us  for more information)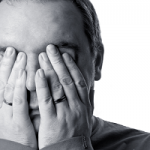 This 3 hour awareness course covers relevant information needed to support individuals with dementia. The course explains what dementia is using a range of theoretical models of dementia, and identifies the many types of dementia. The role of carers in the care and support of individuals with dementia, and how to communicate with individuals who have dementia.
This course does not replace specific advice in an individuals health care plan, written by their doctor.
What will you learn on this course?
Syllabus
Recognise the different types of dementia.
Identify causes of dementia.
Risk Factors.
Cognitive and non cognitive symptoms.
Person centred approach.
The personal care plan.
Role of the carer.
Supporting people with dementia.
Dealing with challenging behaviour and showing empathy.
Communication ideas and techniques.
Who should attend this course?
Care workers, nursing/care & activity staff who regularly care for individuals with dementia.
Anyone that wishes to have the knowledge and skills to help and support those persons living with dementia.
 What are the purposes of this course?
To understand causes and risk factors of dementia.
To recognise the symptoms of dementia.
To understand the meaning of a person centred approach to dementia care.
To understand how to support the rights and choices of individuals with dementia.
What type of assessment does this course use?
Our assessment methods for this course may include:
Practical Demonstration.
Group Discussion.
Case study.
Observation of learner's skills.
Question and Answer sessions.
How long does this course take?
This course is delivered as a 3 hour programme and the certification lasts for a period of 3 years. Note: It is recommended that learners refresh their knowledge annually.
Where you can take the course?
In-house training:  This course is delivered anywhere in the UK at your premises.
Contact us for your In-house training
Private Course:  We can organise and deliver your course at a location that suits you.
Contact us for your Private Course